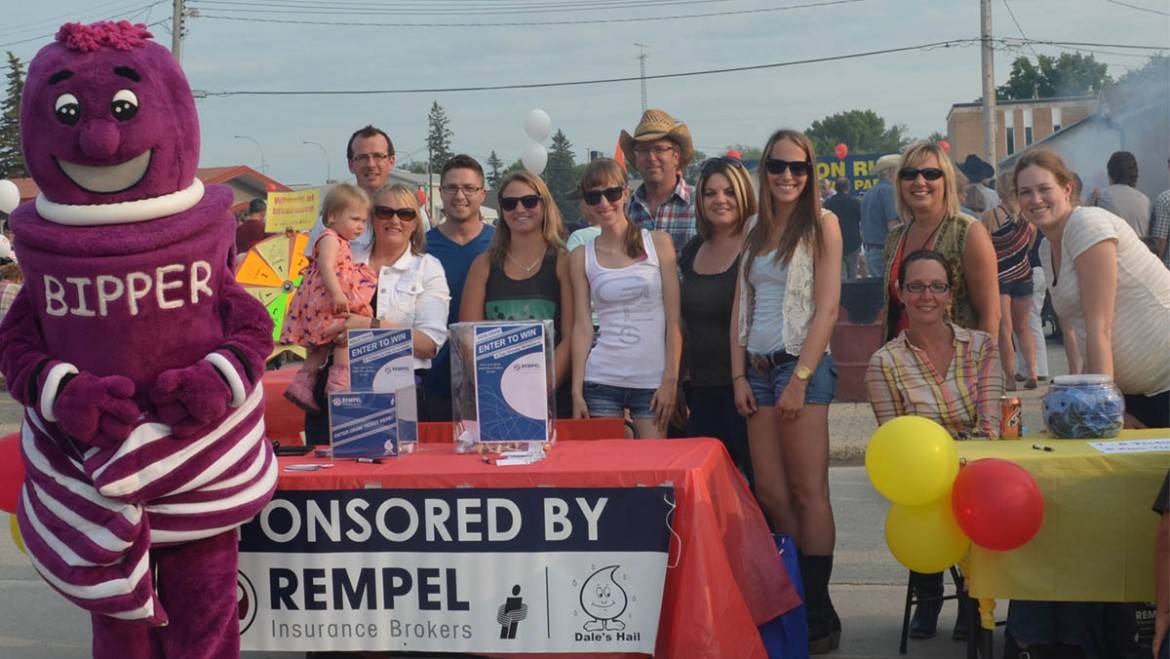 Rempel Insurance team enjoyed a fun-filled Stampede Kickoff on Wednesday, July 16 in downtown Morris.  The event included live music, steak supper, inflatable bouncers and much more.
Our team hosted children's games consisting of "Wheels of Insurance" and the ever popular bean bag toss.  120 participants completed the challenge and received candy bags for their efforts!
As well, we had 2 free draws – winner of the adult draw for 2 Stampede Rodeo Passes was Melissa Kendrick, and the winner of the jelly bean guessing contest was Alex Spence!