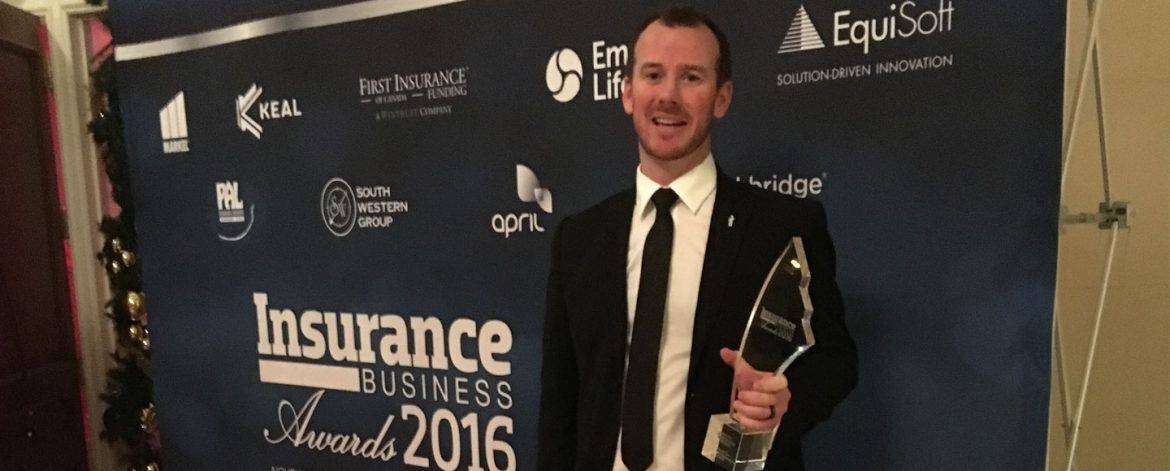 On November 30, 2016, Insurance Business, Canada's leading industry resource, presented our very own Shawn Graydon with the South Western Group Award for Broker of the year.
The Insurance Business Awards celebrates excellence in the insurance industry and recognizes outstanding achievements and contributions on a national level. Thousands of nominations were submitted and the finalists in each category were determined and invited to the awards dinner. The South Western Group Award for Broker of the year alone accumulated over 1300 nominees. Event attendance topped 650 as industry leaders gathered at the Liberty Grand in Toronto, Ontario for this gala event. Ben Mulroney of CTV'S etalk Canada emceed the event which saw 19 awards presented to individuals and organizations.
The coveted top broker award presentation was saved for last. Shawn was humbled to receive this award and accredited his mentor, the late Dale Rempel, for his guidance and passion for the business and serving clients.  Since Dale's passing in 2012, Shawn's mission has been to carry on the tenacity Dale brought to the business and Rempel Insurance clients. Shawn has taken on the responsibility of business development manager, while continuing to offer a high level of service to clients. Shawn cites Rempel Insurance's team approach, mentoring and dedication to continued education as integral components of business success.
The top broker award accolades include innovation, growth and most importantly commitment to clients; exemplary customer service and long-term relationships. In his acceptance speech, Shawn acknowledged, "I share this award with our amazing team at Rempel Insurance, our industry partners and loyalty clients."
Lynn Rempel, president of Rempel Insurance Brokers attended the event in support of Shawn's nomination; " I am so proud of Shawn. He works very hard for our clients and for our Rempel Insurance Team. He is well respected by his peers and insurance company representatives. It has been very special to watch his growth through the years and a privilege to work alongside such a caring and dedicated individual. We at Rempel Insurance know that he is special and now others have recognized it. We are very happy for his success."
Congratulations Shawn!