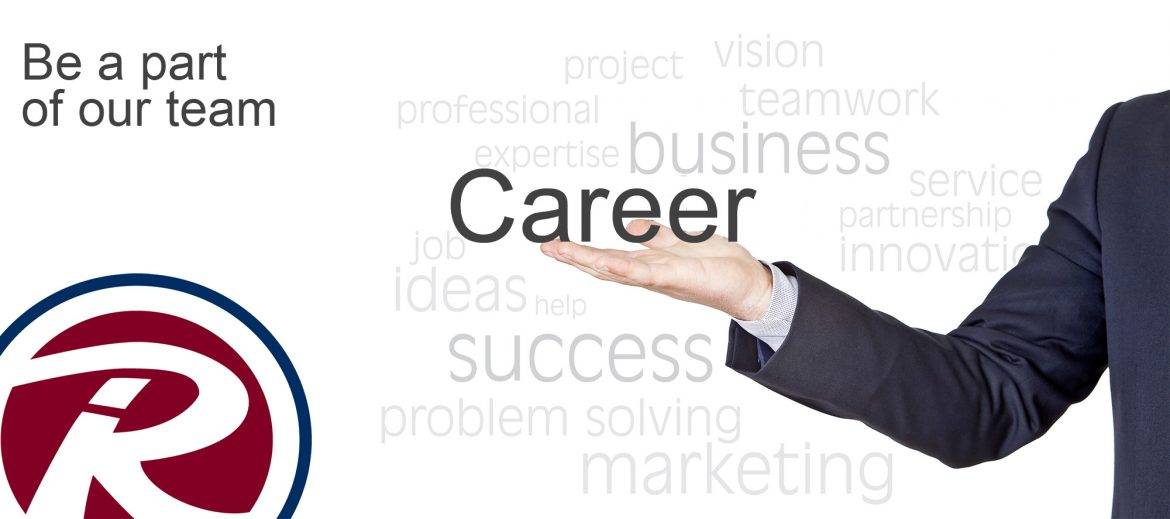 Commercial Lines Manager
Do you strive for excellence in all that you do?
Do you want to work in a place where you can use your enthusiasm and passion for operations and customer service in an entrepreneurial and uncharted way?
Are you looking for a leadership role where you have flexibility and work with a great team?
Do you want to be mentored by Canada's 'Broker of the Year' (2016)?
Do you appreciate the support of an experienced team and family-oriented environment?
Then think about us for this outstanding opportunity!
Us
Rempel Insurance is a Manitoba success story. We have been providing quality Manitoba insurance products to a wide range of customers for over 50 years.
Rempel Insurance Brokers Ltd. is owned and operated by Shawn Graydon. Shawn leads the Rempel Insurance team in offering quality insurance to our customers and supporting our communities. We are dedicated to empowering our employees to challenge the status quo through innovation, market penetration, and ultimately maximize the customer experience. Building trusted relationships with family, community, and our clients are at our very core, and we are committed to serving them with the utmost integrity.
To learn more about our company please go to www.rempelinsurance.com
We are conveniently located in a beautiful building in the awesome community of Morris – just a short 25-minute drive south of Winnipeg.
Why Should You Apply?
Commitment to empowering our employees in the workplace and community
Personal and business growth in a fast-paced team setting
Competitive compensation, new business commission, group benefits package, company matching RRSP plan
Company paid continuing Education
Family-oriented environment
We have grown to the point that we need a leader for our commercial team to nurture team relationships, head up commercial operations, maintain relationships with existing clients, and help take us to the next level.
You
You are a dynamic team leader who has an entrepreneurial spirit and thrives on supporting their team, creating efficiencies, and nurturing relationships with clients. If you are looking to break out of the status quo by joining a company where you will have the freedom to put your stamp on the organization…this may be the place for you!
Your success in this role is dependent on your commercial/agricultural insurance knowledge, leadership, and communication skills. Your initiative to identify issues, find solutions, create efficiencies, as well as your ability to build positive long-term relationships are integral to the position. The ability to successfully negotiate with insurers, in the best interest of our clients, is essential.
The Position
Commercial Team Development
Retention of existing commercial/agricultural book of business
Develop positive relationships with team, customers, and insurance partners for longterm success
Lead, organize, and/or participate in team meetings, ongoing training, and professional development opportunities
Negotiate with insurance companies in the best interest of our clients
Continuously deliver a superior level of customer service
Achieve established personal goals and team objectives
Qualifications
Level 2 general insurance licence and minimum 2 years commercial insurance experience required
Proven track record in commercial/agricultural account management and negotiations
Superior customer service, communication skills, and positive personality
High level problem-solving skills and critical thinking
Understanding of the technology driving the insurance industry
Experience with a broker management system
Demonstrated relationship building expertise
Proficient in Microsoft Office: Word, Excel, and Outlook
Ability to work collaboratively as a team leader and independently
Ability to travel (Class 5 licence)
Type of Person Who Will Succeed in this Role
Directive personality – solves problems in decisive manner
Superior communication and collaboration skills
Positive and Outgoing – interacts in a socially engaging manner
Sense of urgency – time management skills
Excellent presenter with the ability to effectively facilitate sessions and deliver powerful presentations
Self-starter – motivated to provide excellent customer service and appreciates the opportunity for compensation based on production
Awareness of emotional intelligence
Confident, self-motivated, goal-oriented, and organized
Detail oriented, efficient, capable of multi-tasking
Rempel Insurance provides its employees with a respectful, challenging, flexible, and rewarding environment where they can maximize their potential while contributing to the company's goals.
Our employees are provided with highly competitive compensation packages including new business commission. We provide a stable and rewarding environment for our employees in today's challenging market.
Next Steps
If you think this position may have potential for you, then send us your resume and cover letter. In your cover letter, (briefly) outline the following 3 items (in 3 separate numbered paragraphs please):
1. Relevant qualifications and work experience in Canada
2. Why you are a good match for this role- Your approach to leadership
3. Your desired remuneration (approximate)
If you do not include a cover letter – your resume will not be considered
We would like to thank all applicants in advance for their interest. Only those applicants chosen for an interview will be contacted.
We encourage applications from all qualified individuals.
Job Type: Full-time
Salary: From $1.00 per year
Additional pay:
Benefits:
Company events
Company pension
Dental care
Disability insurance
Extended health care
Life insurance
On-site parking
Paid time off
Schedule:
8 hour shift
Monday to Friday
Experience:
Broker management system : 1 year (Required)
Commercial insurance : 2 years (Required)
Commercial/agricultural account management : 1 year (Preferred)
Education:
Bachelor's Degree (Preferred)
Licence:
Class 2 Insurance (Required)