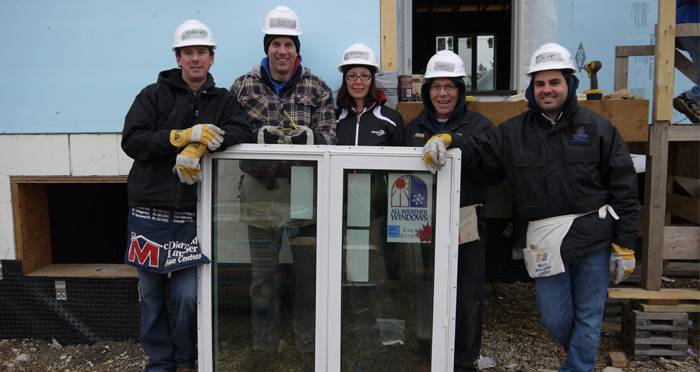 (L-R Shawn Graydon, David Schmidt, Robyn Collette, Lionel Wiens, Jeff Landry)
October 28, 2014 Team Rempel embarked on our second annual Habitat for Humanity build in Winnipeg.  Rempel Insurance contributed $1500.00 towards this project, and partnered with Wawanesa Insurance, Portage La Prairie Mutual Insurance, Red River Mutual and Wynward Insurance Group for the 2014 Insurance Build.
This year, we secured the roof to the walls, installed doors and windows, put up insulation stops and completed our day with site clean up.  It was a fantastic day of team bonding for an awesome cause!  Check out the house we worked on at the corner of Nairn and Chester!