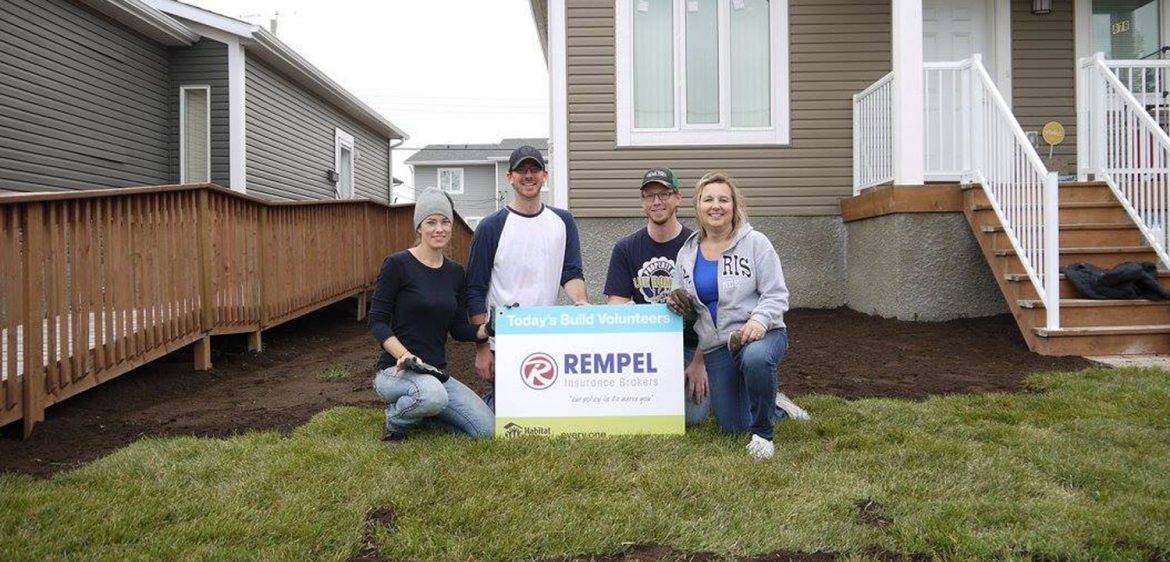 (L-R Jennifer Hildebrand, Shawn Graydon, Josh Wiebe & Cheryl Gemmell)
Habitat for Humanity Manitoba held the 5th Annual Manitoba Property Insurance Build from Sept 19-22 in which insurance company representatives and brokers are encouraged to pick up a hammer and give back.  A crew from Rempel Insurance Brokers Ltd. volunteered again this year to support this great initiative. We hope the homeowners enjoy their new lawns!
The goal is to raise $125,000. One hundred percent of funds donated goes toward the purchase of building materials and trade labour required to construct a home that can then be purchased by a Habitat Partner family. All donations make a real impact today and into perpetuity as mortgage payments are invested back into the Build program to construct future homes.

Thanks to all who have donated funds or time for these projects. They look great and support families with affordable housing!