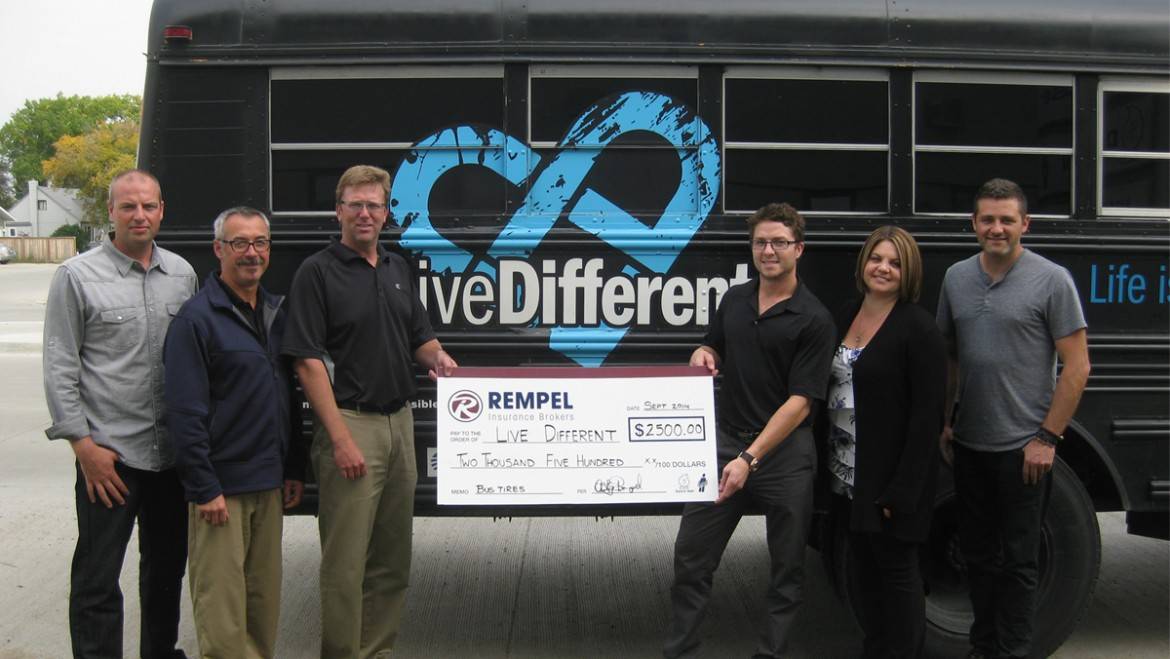 Rempel Insurance is thrilled to support Live Different – a movement that challenges today's youth to demonstrate consistent actions of love, hope and change; both large and small.
This year the charity is focused on overwhelming the world with kindness, one act at a time. Their message is spread through hip and energetic high school presentations all across Canada; filled with videos, live band music, and soliloquies from students whose lives have been changed by their involvement with Live Different.  Amid vignettes of Drive-by Compliments and Animal Kingdom Cardio, students of diverse backgrounds share stories of their struggles with bullying, teen suicide, drug addictions, and depressed parents—and how they overcame these obstacles.
Live Different relies on volunteers and donations to help spread their message of kindness. This year they needed to replace the buses that transport the students to high schools across Canada.  Rempel Insurance has stepped up to lend a helping hand!  Our donation of $2500.00 was used to purchase tires for a new bus and keep this team on the road!