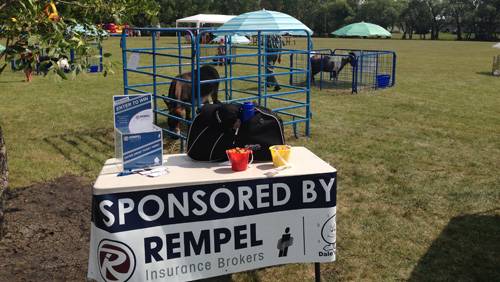 Rempel Insurance proudly sponsored the Prancing Pony Portable Petting Zoo at the 2014 Rosenort Summer Festival on Saturday, August 10.  The weather was fantastic, the crowds were in abundance and the organizing committee put on a great weekend!
Children were thrilled with the blue Rempel Insurance Fling Rings that were handed out, and of course the free candy available at our table!
Congratulations to Terrilee Friesen who was the winner of our draw for a duffle bag, hat and water bottle.