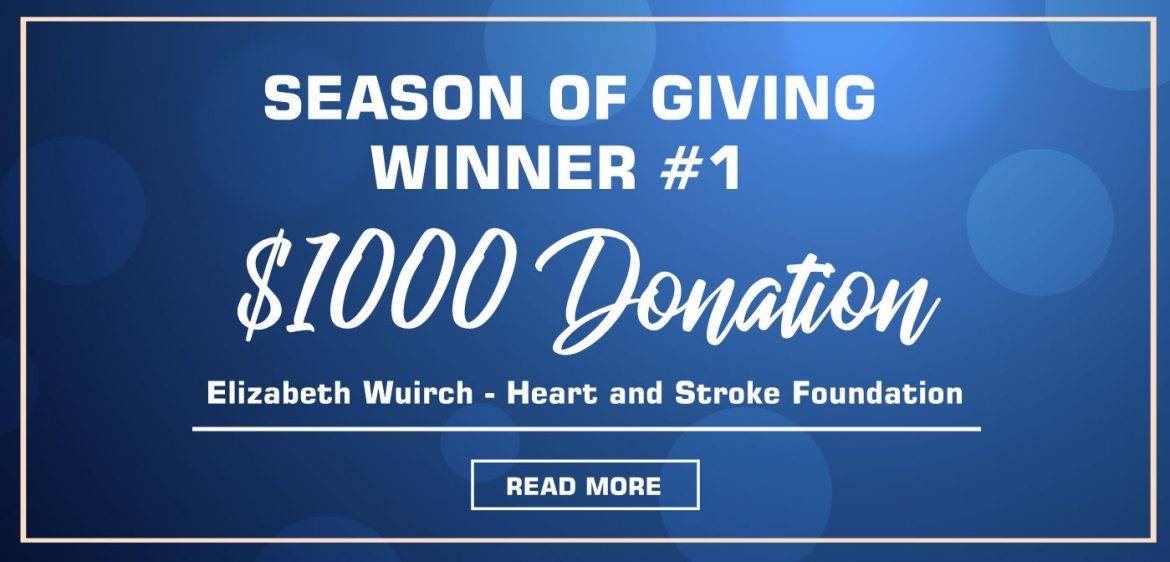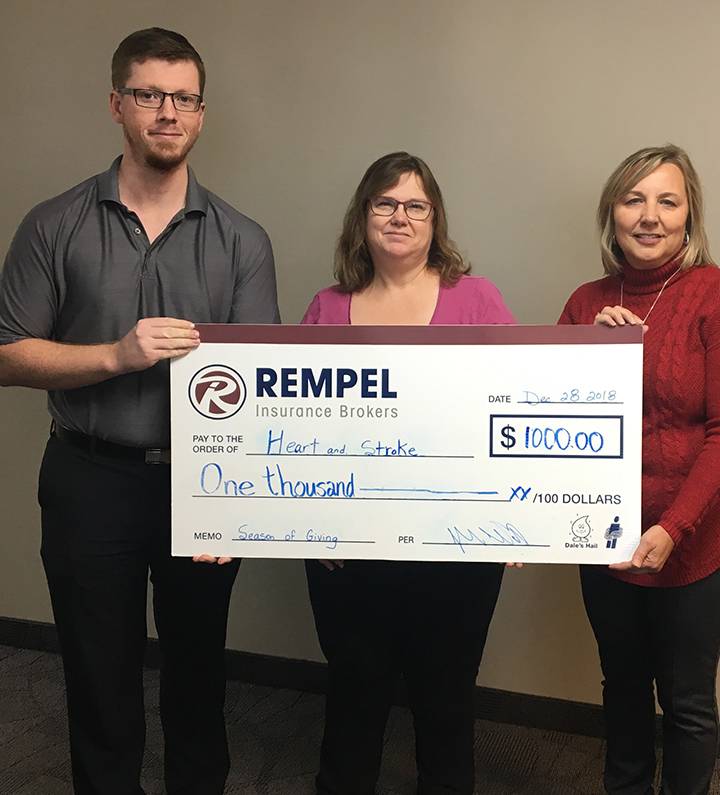 Congratulations Elizabeth Wuirch, winner of the $1,000 Season of Giving Campaign! We are happy to support The Heart and Stroke Foundation, a cause close to her Heart.
Rempel Insurance has donated $1,000 to the Heart and Stroke Foundation.
Photo l-r; Josh Wiebe, Elizabeth Wuirch, Cheryl Gemmell
Thanks to everyone who participated and helped make this contest a success!
Stay tuned for our additional winner announcement; having reached over 100 entries we have chosen to present another $1,000 award.