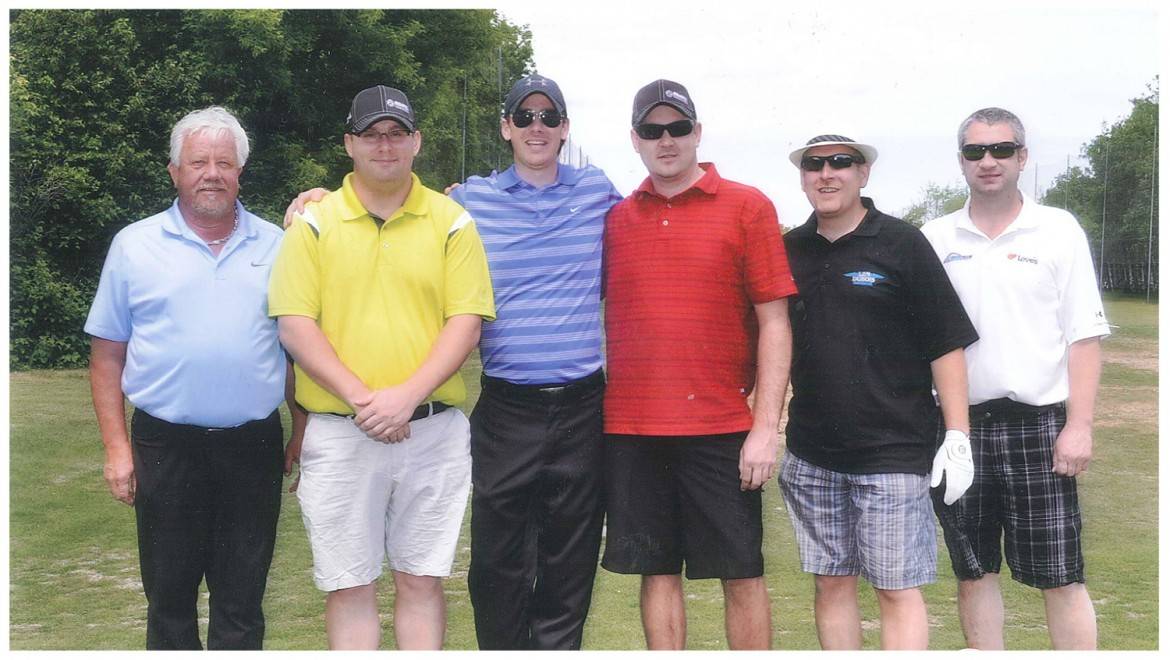 The Manitoba Trucking Association's  annual Associated Trades Golf  Tournament on June 11, was held at Bel Acres Golf and Country Club.  Rempel Insurance Brokers was a Hole Sponsor at the  6 Man Texas Scramble tournament.
A special thanks to all the organizers, as a great day of golf was held and proceeds went to support the MTA Scholarship Fund.
Rempel Insurance entered a team  and golfers from left to right were Bill Brandt, Terry Enns,  Shawn Graydon, Nathan Elias, Jason Dubois and Lynnford Bartel.