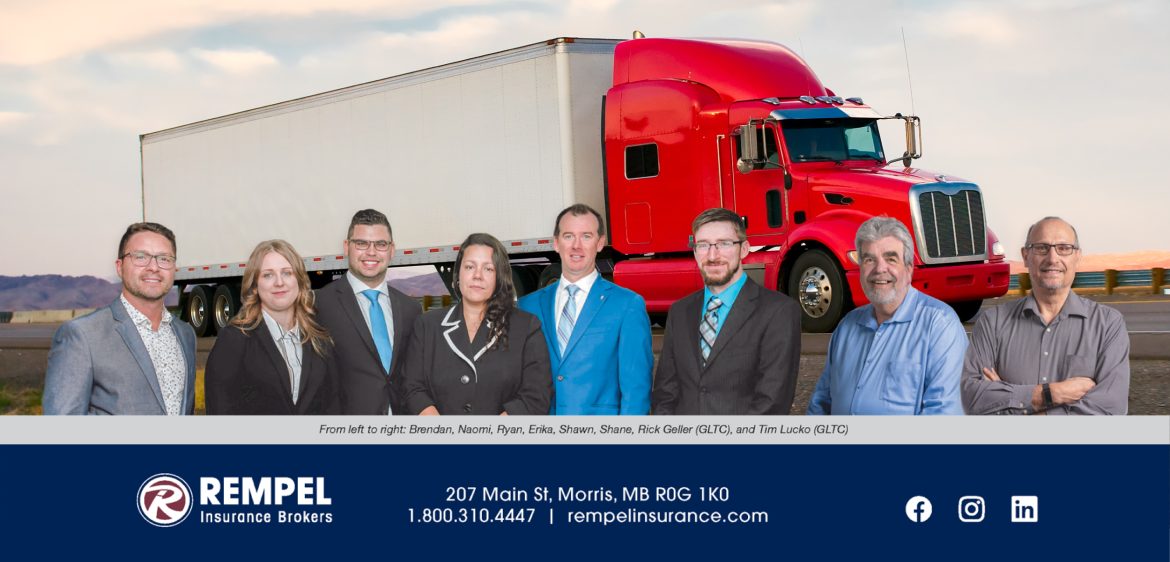 Rempel Insurance Brokers, Manitoba's largest independent trucking Insurance broker, is taking a proactive approach to protecting their clients. They have aligned with the trucking industry's top fleet safety experts to ensure the most up-to-date safety information is easily accessible to their clients.
Rempel Insurance Brokers have formed a strategic partnership with Tim Lucko and Rick Geller of GL Transport Consulting (GLTC). Tim and Rick have extensive knowledge and experience in compliance and governance of fleet safety management. They are known throughout Canada and the U.S. for their training and guidance within both the trucking and insurance industries. By aligning with Rempel Insurance, together they can further their mutual goals of delivering the most relevant safety information to the trucking industry, creating a culture of safety and improving business outcomes.
Rempel Insurance Brokers serves over 150 Manitoba based trucking companies and are committed to helping their clients succeed. They have built a strong reputation within the industry for their expertise and timelines, always ensuring their clients have what they need to stay on the road and keep their loads moving.
The relationship between Rempel Insurance and GLTC developed through their work within the insurance industry as well as the Manitoba Trucking Association. Rempel Insurance recognized that this collaboration would bring a whole new level of value to serving their clients. GLTC's long term fleet safety service offerings in Manitoba are now exclusive to the clients of Rempel Insurance and focus on improving safety through assessment and coaching of both governance and compliance within an organization.
If you are interested in learning more about how to qualify for these services, please contact Rempel Insurance at 204-746-2320.