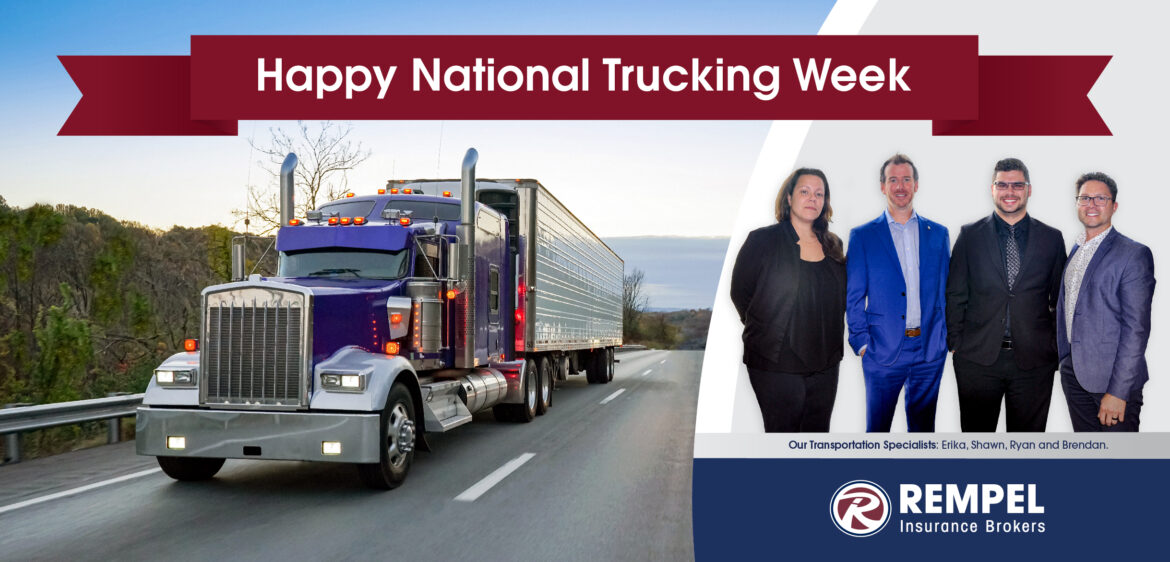 If you got it… A trucker brought it! Happy National Trucking Week to all drivers and company owners & staff.
National Trucking Week is being held September 4th to September 10th this year. The week-long celebration recognizes the important contributions made by the approximately 400,000 Canadians who keep this country's freight moving.
Rempel Insurance has been a proud supporter of the National Trucking Week for many years. To show our continued support, we wear "I ♥ Trucking" t-shirts the week of September 4-10, 2022. We will also have a team entered into the annual United Way truck pull and will have our honk challenge where we try to get as many trucks to honk as we can within 60 minutes.
DURING NATIONAL TRUCKING WEEK:
› Honk when you drive by our office at 207 Main Street South, Morris, MB.
› Share your National Trucking Week celebrations with us! We encourage you to email your week-long
celebration photos to info@rempelinsurance.com so we can share them on our website and social media.
HAVE A GREAT NATIONAL TRUCKING WEEK!