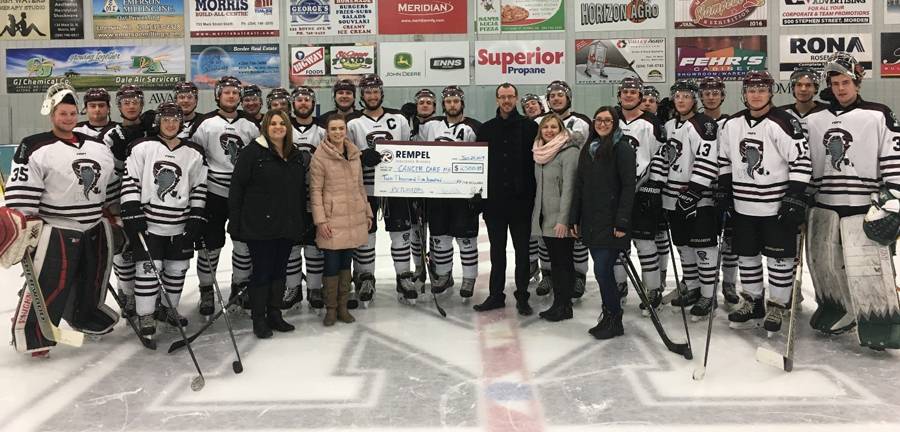 Rempel Insurance was proud to kick off the Pembina Valley Twisters' 10th Annual Cancer Care Fundraiser with a $2,500 donation. Several local hockey teams teamed up to raise awareness and support the fight against cancer. The Mud Bugs and Rebels hosted games in St. Jean on January 31 and February 1 with a silent auction and 50/50 draw.
On Saturday, February 2, the Morris Multiplex was abuzz with the Winter Carnival, Mavericks, minor hockey, and Twisters' games and the Cancer Care fundraiser. This year's Cancer Care Fundraiser exceeded their target, raising over $30,000.
In addition to a silent auction and 50/50 draw, funds were raised through a live auction and head shave. Pembina Valley Twisters' players, along with Constable Paige Kuz and Kevin Clace, Manager of the Morris Mavericks, shaved their heads in support of the cause. Urijah Dyck, a 5-year-old boy courageously battling Leukemia and Lymphoma dropped the puck at the Pembina Valley Twisters' game.