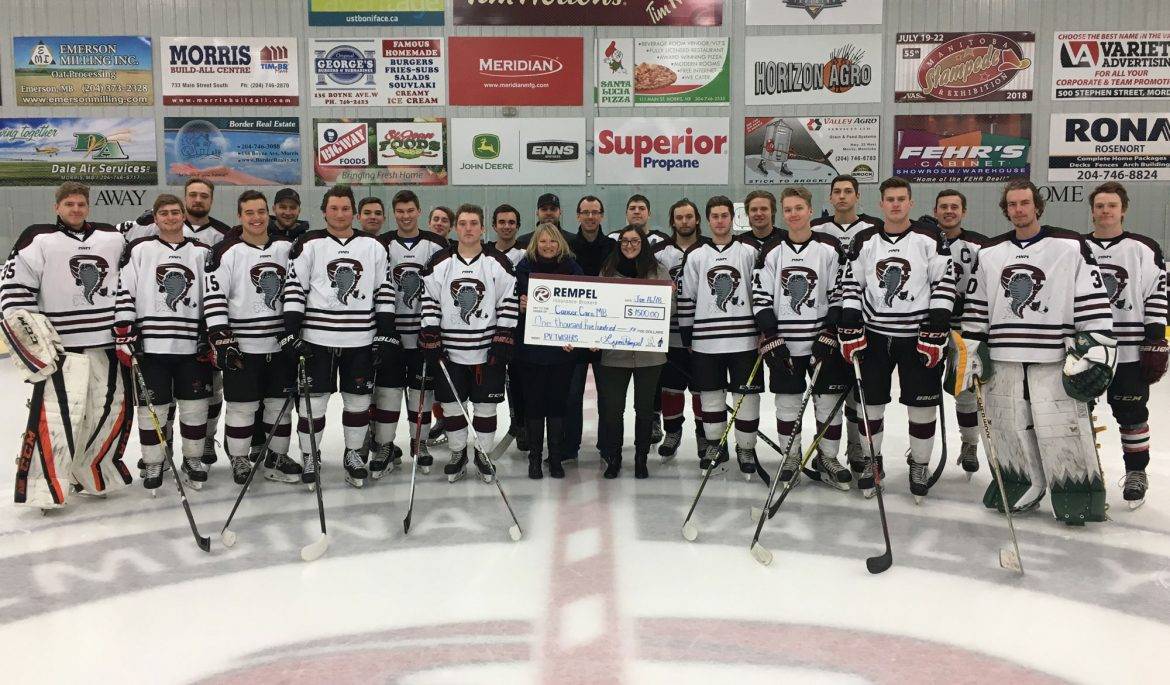 Rempel Insurance is once again kicking off the CancerCare Manitoba fundraiser in Morris, MB by donating $1,500. The Pembina Valley Twisters have teamed up with the Red River Mudbugs, Morris Mavericks and Red River Wild (CSHL) in support of a CancerCare Manitoba Fundraiser.
The hockey action will take place February 1-3:
Feb 1   Mudbugs vs. Steinbach Huskies @ St. Jean Arena (8:00 PM)
Feb 2   Mavericks vs. GVC Zodiacs @ Morris MultiPlex (8:00 PM)
Feb 3   Senior Wild vs Grunthal Red Wings @ Morris MultiPlex  (4:00 PM)
Feb 3   Twisters vs. St. James Canucks @ Morris Multiplex (7:00 PM)
The event will host a silent auction February 1 – 3, as well as a 50/50 Draw, CFAM Jets Ticket Draw, and head shave on February 3.  Come out to watch some local hockey, buy some tickets, support a great cause, and maybe even win a prize!
Rempel insurance is proud to support these teams, as we are all touched by cancer!